Crevillente is also a major producer of carpets. Historically Crevillente dates back to Roman times. In 1263 during the times of the Reconquista, James I of Aragon captured the city from the Moors and it became part of the kingdom of Valencia.
At first glance the town of Crevillente simply appears to be a modern industrial town which you might easily pass by however it does have a long and fascinating history and was in fact occupied even before the arrival of the Romans in Spain some 2,000 years ago.
Early settlements were established by the Iberians, and these were extended somewhat when the Romans arrived, though the town did not really develop until the Moorish occupation when agricultural methods enabled the area to be cultivated.
During the 18th century a carpet industry emerged turning into a significant earner for the town, early carpets were made from esparto grass and were mostly exported.
Crevillente is a small town set inland in the comarca of Baix Vinalopo and lies at the foothills of the Serra de Crevillent in the province of Alicante in Spain.
Crevillente (also known as Crevillent) has a permanent population of almost 30,000 inhabitants who live in the market town. It is very dry around Crevillente and the vegetation surrounding the town consists mainly of carob trees, almond trees, olive trees and esparto.
Meet David! David grew up in Crevillente. Throughout his life, he has loved hiking and biking, which he still does during all his free time. He will be your guide during your hike / bike . He chooses the level of difficulty depending on what the group looks like, whether you are an avid MTB fan or just want to see the surroundings.

Keep an eye for the next group hike and bikingevent under the tab Body and Soul.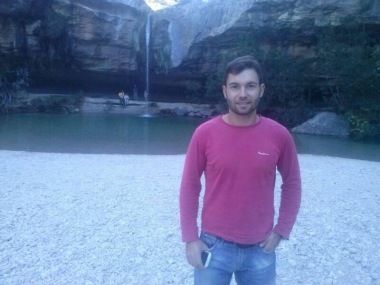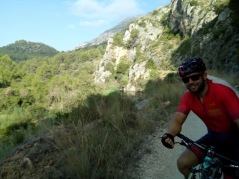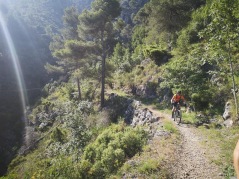 El Fondo is a scenic oasis surrounded by mountain ranges stretching between the Crevillente, Callosa and Orihuela mountains. The El Fondo Natural Park has two water reservoirs, ponds and salt marshes. Winter is a particularly good time to visit El Fondo as a large number of species of birds can be found.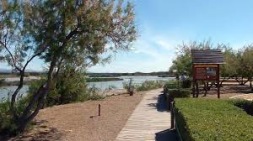 The nearest beach from Crevillente is Arenales del Sol which is south of Alicante and Carabassi beach in nearby Gran Alacant is also worth a visit. Further south are the large tourist resorts of Guardamar del Segura and Torrevieja with their beaches, promenades, bars, restaurants and some nightlife.